Exclusive Agents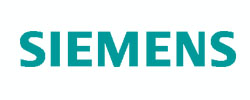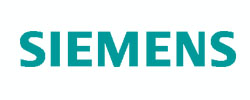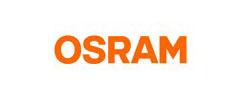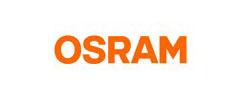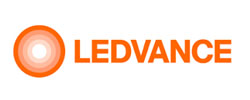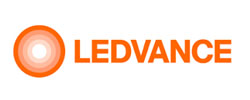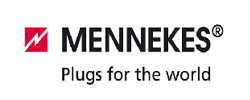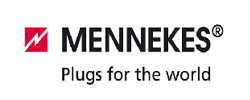 Authorised Distributors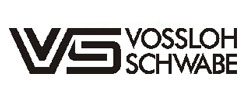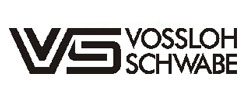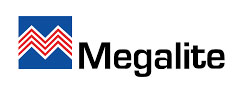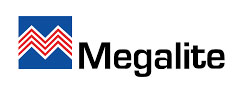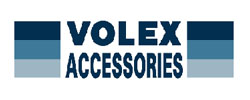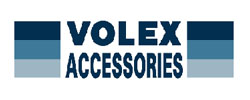 Retail Division of ELMEC was established in 1996. Showrooms are actively serving clients from various sectors, such as aviation, food and beverage, utility, oil and gas, and so on. Our employees are experienced, well-trained, and committed to provide high quality products and services to our valued customers.
---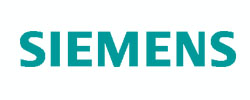 ELMEC is an Exclusive Agent of Siemens since 1971.
Siemens is the company that focuses on latest technology to make business easier for industries, OEMs, infrastructure, transportation, healthcare and many more, among other things. Siemens develops technologies with the purpose to provide consumers with good value for money, such as resource-efficient manufacturing and reliable supply networks. By integrating the physical and digital worlds, Siemens enables our clients to reinvent their industries and marketplaces, improving the lives of billions of people.
For Complete Siemens Products Range, please click on following link
View Our Products
---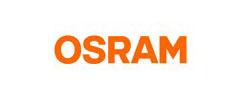 ELMEC is an exclusive Agent of Osram since 1971.
p>Osram Licht AG (OSRAM) is a German lighting manufacturer with offices in Munich and Premstätten (Austria). Osram is a high-tech photonics firm that is progressively concentrating on sensor technology, visualization, and light-based treatment. The company caters to customers in the automotive, healthcare, and technology industries.
OSRAM was founded in 1919 by the merger of the lighting businesses of Auergesellschaft, Siemens & Halske and Allgemeine Elektrizitäts-Gesellschaft (AEG). From 1978 to 2013, Osram was a completely owned subsidiary of Siemens AG. OSRAM was carved out from Siemens in 2013 and began trading on the Frankfurt Stock Exchange. Osram's conventional light source business was spun off in 2016 and bought by Chinese consortium under the name LEDVANCE. In July 2020, the Austrian corporation AMS AG acquired Osram.
The name is derived from Osmium and Wolfram (German for tungsten, also used in English). Both elements were commonly used for lighting filaments at the time the company was founded.
For Complete Osram products range, please click on following links.
OSRAM Products
OSRAM Services
---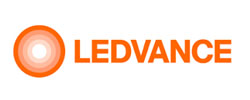 ELMEC is an Exclusive Agent of LEDVANCE AG.
LEDVANCE is a global leader in general lighting, providing a wide range of LED luminaires, innovative LED lamps, intelligent Smart Home & Smart Building solutions, as well as traditional light sources to lighting experts and end users.
The firm, originated from OSRAM's general lighting business and is now owned by Chinese lighting giant MLS Co., LTD. LEDVANCE has an unmatched worldwide market access founded on trusted, long-standing client connections and a robust distribution network, with offices in more than 50 countries and commercial activity in more than 140 countries. LEDVANCE supports the specialized and individual demands of both direct and indirect clients based on an in-depth study of the general lighting industry, current technologies, and changing needs.
For Complete LEDVANCE products range, please click on following link.
LEDVANCE Products
---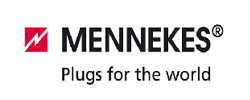 ELMEC is an Exclusive Agent of MENNEKES.
MENNEKES was founded in 1935 in Kirchhundem (Sauerland) and has touched the industry with products and solutions for industrial plugs and sockets. Today, the family-owned firm has an international presence and is one of the major providers in the electrical sector, employing over 1.400 people. Over 90 nations utilize MENNEKES products for industrial plugs and sockets, as well as electric mobility. Our clients and partners rely on MENNEKES to securely and cheaply transport large currents.
For Complete Mennekes Products range, please click on the below link.
Mennekes Products
---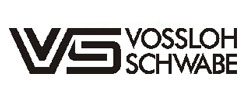 The company's history dates back to 1919, when Lüdenscheid-based Vossloh KG began producing light bulb sockets Following the purchase of Hermann Schwabe GmbH in Urbach in 1932, Vossloh-Schwabe GmbH was established in 1987 as a lighting technology business under the umbrella of Vossloh-Werke Werdohl.
Light control systems and electromagnetic ballasts, are manufactured at the Vossloh-Schwabe Deutschland GmbH headquarters in Urbach, Baden-Württemberg. Vossloh-Schwabe Deutschland GmbH has its sales headquarters in Lüdenscheid, where plastic frames and LED optics are manufactured. Both sites include a research unit. The Kamp-Lintfort location is where LED modules for customer-specific solutions and small series are designed and produced. A central warehouse and a development site are also located in Ettlingen and Trnava, respectively (Slovakia).
Both, individual components and system solutions for lighting technology are available from Vossloh-Schwabe, which includes:
For VS Products range, please click on below link
VS Products
---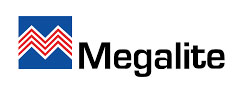 Megalite has been supplying world-class lighting solutions for over 40 years, including state-of-the-art luminaires for commercial, industrial, and outdoor applications. Megalite has established itself as a major manufacturer of inexpensive world-class luminaires in various areas of the globe thanks to their unwavering dedication to product quality, durability, performance, and aesthetics.
Megalite is ISO 9001:2015 certified and all Megalite luminaires are manufactured to international standards IEC 60598 and IEC 62722-2-1
For Megalite Products Range, Please click on below link.
Megalite Products
---
James Henry Ward and Meyer Hart Goldstone created Ward & Goldstone Ltd. in 1892. The company's Volex Accessories brand, which produces and distributes circuit protection and wiring accessories, is now part of the Electrium Group.
Electrium is a British electrical wiring accessories, circuit protection, cable management, and control equipment manufacturer owned by a German company.
As of 2014, Electrium has three locations in the United Kingdom: its main plant in Wythenshawe, Manchester, its distribution facility in Hindley Green, Wigan, and its headquarters in Cannock, West Midlands.
The company is under the ownership of Siemens AG UK
For VOLEX products range, please click on below link.
VOLEX Products
---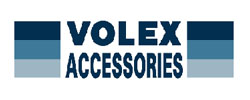 The Electro Terminal is a prominent provider of electromechanical and optomechanical components for lighting, appliances, and installation. Employees at the organization have extensive knowledge and concentrate on our clients' needs. ELECTRO TERMINAL is backed by sales partners in more than 60 countries across all continents as a global corporation. We strive to give the best solution for our clients' applications since we are passionate about what we do.
For Complete Range of Products, please click on below link.
View Our Products